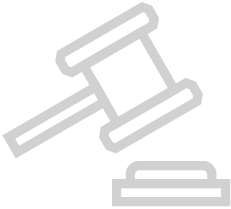 Connection Point with Jennifer Minear
Litigation Resources
Keep Your Strategies Fresh
Litigation is a necessary tool for the practice of immigration law, and AILA now provides numerous resources so every member can enhance their litigation skills whether it's their first case or tenth class action. Below is a list of AILA's most popular tools for new and experienced litigators—from tracking our continuing litigation efforts, to CLE events, new publications, and refreshed sample pleadings.
AILA Impact Litigation Updates and Practitioner Litigation Tools
The AILA Administrative Litigation Task Force (ALTF) continues the work started during the Trump administration to challenge government immigration actions with high-impact litigation. Also, as part of the ALTF's commitment to making litigation resources more accessible, we have a dedicated space on AILA's Message Center, a mentor program, samples and resources, and more.
2021 AILA Virtual Annual Conference on Immigration Law
June 9–12, 2021 • Virtual Conference
Early Bird Ends May 17, 2021
Here's a Sampling of the Removal Proceedings and Federal Litigation Track Sessions Not to Miss:
Litigating Your First Federal Court Case — You Can Do it! (Part 1) — Featuring Ira Kurzban and Jesse Bless, AILA Director of Federal Litigation
Working with Expert and Supporting Lay Witnesses in Immigration Court
Objection! Not Just "Taking It" in Immigration Court and Making Your Record
Motions to Reopen in Immigration Court
INA §237(a)(1)(H) Works Like Magic: Fraud Waivers
Waivers in Immigration Court
Plus, Additional Sessions for Newer Practitioners in the Fundamentals Track!
Go Deeper in Your Litigation Knowledge
Turn to your trusted law partner—Kurzban's Immigration Law Sourcebook—and put its 30+ years of experience to work for you and your clients. Not only will you benefit from Ira Kurzban's concise, authoritative analysis of immigration law, you'll also find the contextual background you will need to successfully represent your clients' cases in immigration and federal court! This resource is a must-have in your library.
The latest edition of Robert Pauw's popular guide, Litigating Immigration Cases in Federal Court, covers major jurisdictional issues, due process considerations, judicial review in APA and habeas cases, and provides updates on hot topics such as Thuraissingiam, Jennings, Kisor, and more. Available in print and, for the first time, also as an eBook. Dont' go to federal court without this resource in your arsenal!
The upcoming 7th edition of AILA's Immigration Litigation Toolbox is designed to guide practitioners through any type of contested immigration matter. Not only do removal defense practitioners find the Litigation Toolbox invaluable, but it serves any lawyer seeking to challenge USCIS and DOL decisions at the administrative level and anyone who must bring a case to the federal district or appellate courts.