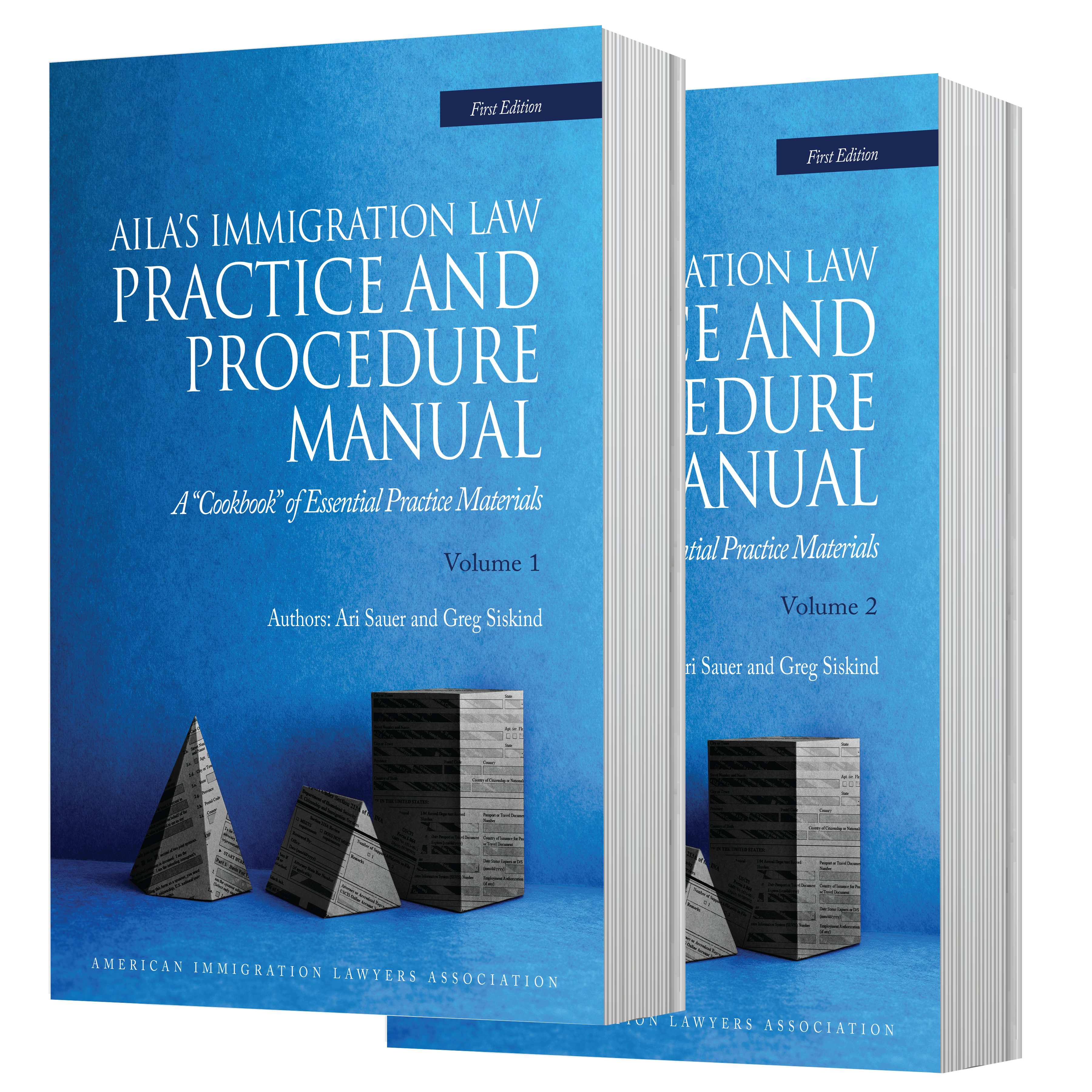 A NEW AILA PUBLICATION, NOW SHIPPING!
The Affordable and Essential "How-to" Guide You've Been Looking For
SIGN UP TO READ AN EXCERPT FROM AILA'S IMMIGRATION LAW PRACTICE AND PROCEDURE MANUAL: A "COOKBOOK" OF ESSENTIAL PRACTICE MATERIALS. ORDER NOW TO GET THE PREPUBLICATION AILA MEMBER RATE!
More than 2,500 Pages of Guidance on the Most Common Immigration Cases, from Start to Finish
Designed to walk you through a case from beginning to end, AILA's Immigration Law Practice and Procedure Manual: A "Cookbook" of Essential Practice Materials by Ari Sauer and Greg Siskind provides users with essential, practical information on common case flows and the immigration applications and petitions filed by immigration lawyers.
Each chapter includes topic-specific:
Overviews of the Substantive Area of Law
Case Checklists and Questionnaires
Form Completion Tips
Sample Petitions and Supporting Documents
And More!
Use this indispensable resource as a training tool for new lawyers and paralegals, as a guide to ensure that each of your cases is complete and ready to file, or as a quick reference to avoid inadvertent errors in unfamiliar practice areas.
Fill out the form to get an exclusive peek into this powerful AILA resource!
What's Inside? Send Me an Excerpt from the Book!
Watch Authors Ari Sauer and Greg Siskind Talk About This New Publication: