It's the moment we've all been waiting for...
Our first in-person Annual Conference
in three years!
We are returning to the city of AILA's founding, New York City, for the 2022 AILA Annual Conference on Immigration Law and to celebrate our 75th anniversary. This landmark event will unite the brightest minds in immigration law for connection, reflection, and celebration as we learn new tactics and strategies to carry our practices into the future.
This year, we will once again dedicate four full days to the fundamentals of immigration law so practitioners new to this complicated area can build their careers on a solid foundation. We will also offer four days of specialized sessions covering all areas of immigration law for experienced attorneys.
AILA's Annual Conference is the most anticipated event for the immigration bar every year. As the first one in person since the pandemic began, along with its concurrence with AILA's 75th anniversary celebration and its setting in New York City, this year's conference is bound to be one for the history books. We can't wait to see you June 15–18 at the Javits Center.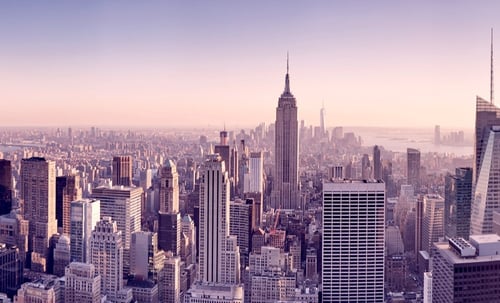 Visit These Pages For Detailed Information:
Have you downloaded
the AC22 App?
The App is the ONLY way to
submit questions during sessions

To download:
Search for AC22 APP on the Apple App Store or the Google Play Store for Android
OR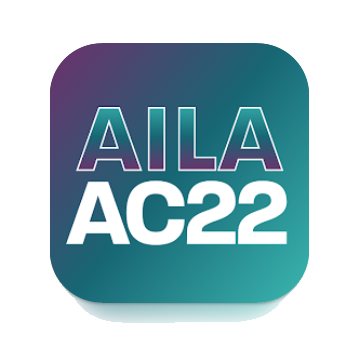 Four Days, Five Tracks, 115+ Sessions
IN 2022, THERE IS NO OTHER EVENT LIKE THE AILA ANNUAL CONFERENCE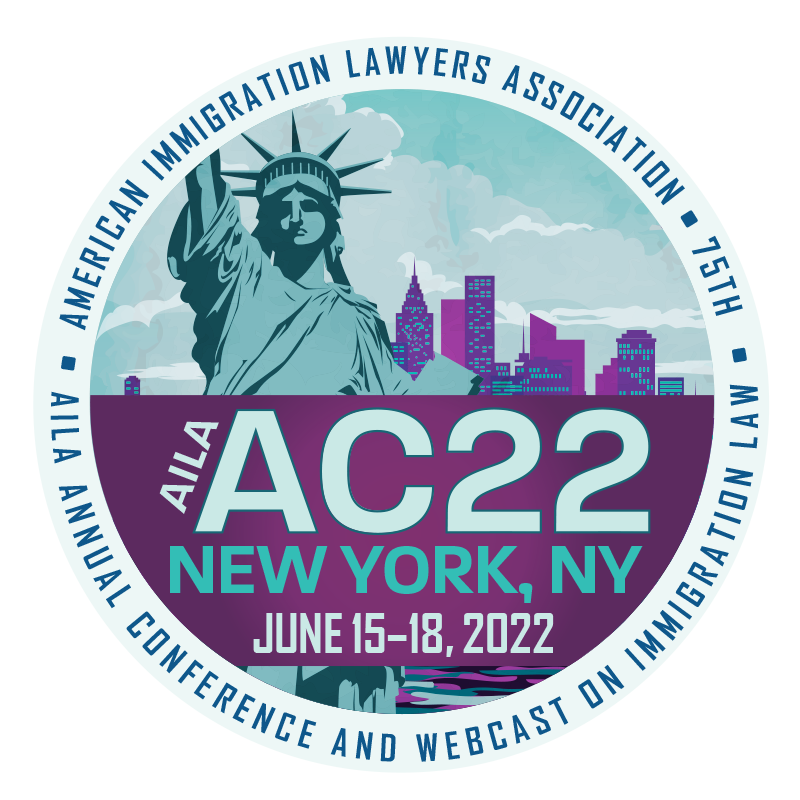 Cutting-Edge Guidance
Learn about the latest immigration actions by the Biden administration, and get the knowledge and strategies that you need as a practitioner to thrive in an ever-changing, challenging landscape— from the foremost immigration experts in the nation. Don't forget to bring your questions!

Networking Opportunities
The Annual Conference provides plenty of networking opportunities for attendees, including built-in social spaces.
More than Just a Conference
ALL ATTENDEES ALSO GET:

Free Fundamentals Handbook
All attendees receive a digital copy of this year's Navigating the Fundamentals of Immigration Law featuring updated articles on a broad range of immigration law topics.

Free Advanced Handbook
All attendees receive a digital copy of this year's Immigration Practice Pointers featuring cutting-edge analyses and how-to advice by national experts in immigration law.

Exhibit Hall Access
The Virtual Exhibit Hall puts you in touch with industry-leading service providers and unlocks discounts, promotions, and giveaways.
Visit These Pages For Detailed Information:
The American Immigration Lawyers Association recognizes all our generous sponsors for making the 2022 AILA Annual Conference on Immigration Law possible. Thank you for your support!