What's Happening
View the Day-at-a-Glace (DAG) for an overview of each day's sessions at the Annual Conference. The DAG provides a quick view of what's happening during the conference broken out by day, time, and session title.
For detailed descriptions, including bullet points, for each session, check out the full conference program.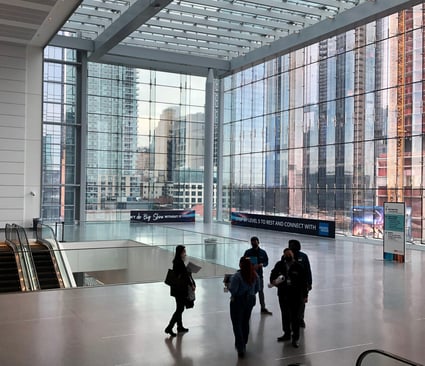 Volunteer to Be an Annual Conference Day Coordinator!
Day Coordinators generally serve for one half-day track and are responsible for introducing panelists and helping to ensure the smooth operation of the CLE sessions. If you're a member in good standing, volunteer by April 15 and receive special recognition in the conference digital program. To volunteer or to get more information, please contact conferences@aila.org.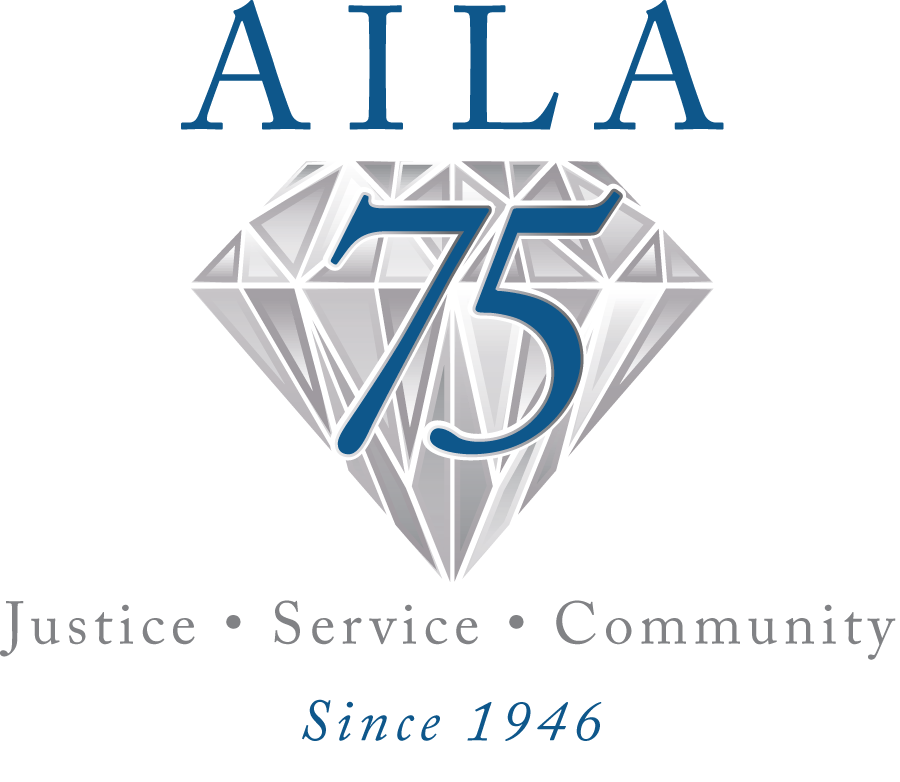 AILA 75th Anniversary Celebration
Celebrate AILA's 75th anniversary! The conference will close with this grand event on Saturday night at the headquarters hotel, the New York Marriott Marquis. Join us as we raise a toast to AILA's history, to its future, and to the amazing community that makes up AILA. Cocktail attire welcome!
National Immigration Project (NIPNLG) Annual Lisa Brodyaga Award Reception
Join us on Wednesday, June 15, for the National Immigration Project annual AILA AC reception and award ceremony! Each year the National Immigration Project honors one of its members doing outstanding work for immigrant rights. This year, we are thrilled to honor Laila L. Hlass as the recipient of the 2022 Elisabeth S. "Lisa" Brodyaga Award. Light hors d'oeuvres will be served and there will be a cash bar. The ceremony will take place at Javits Center, room 408, from 5 to 6 pm.
12th Annual Pro Bono Hospitality Suite
On Wednesday, June 15, 2022, the AILA Pro Bono Committee invites you to kick off the Annual Conference with a night of pro bono achievements celebration. Head over to
the AILA Hospitality Suite at the Marriott Marquis (16th floor Skylobby) for a beverage as you reconnect with AILA friends, toast to your and your colleagues' 2022 pro bono achievements, and look forward to future contributions.
New York Mets vs. Milwaukee Brewers
The AILA New York Chapter has reserved a limited number of group tickets for the New York Mets vs. Milwaukee Brewers baseball game on Thursday, June 16, 2022. Those interested in attending should sign up for the ticket lottery by no later than 5:00 pm (ET) on Tuesday, May 31. Individuals selected in the lottery will be notified by Wednesday, June 1, and will have until Friday, June 3, to make payment to secure their ticket.
If payment is not made by June 3, the ticket will be released and offered to another person. Each ticket costs $50 and includes a three-hour unlimited drink package (water, beer, and soda), an $18 food voucher, and bus transportation from the Javitz Center to the game and back to the Javitz. Tickets are for AILA members only and are not available to family members. There is a limit of one ticket per person.
AC Pro Bono Clinic
The Annual Conference Pro Bono remote event will be held in collaboration with Catholic Charities of the Archdiocese of New York (CCNY) on Friday, June 17, 2022. The event will include consultations and Know Your Rights presentations only and serve immigrant communities of the Hudson Valley. The goal is to assist approximately 80–100 people. CCNY will offer training and is seeking 20–30 volunteer attorneys, with morning and afternoon shifts, with approximately 3–4 consultations per shift. Interested volunteers may sign up here.
2022 American Heritage Awards

Brought to you by the American Immigration Council.
Together we will honor the remarkable accomplishments of immigrants and their champions. At the American Heritage Awards, you'll enjoy an interactive celebration filled with music, entertainment, creative writing, and the arts – exploring all the treasures immigrants bring to this nation. You don't want to miss the chance to be a part of it all. When? Friday, June 17, at 7:30 pm (ET). Where? Javits Center, New York, NY. Register early to receive special pricing at $100 per person. Ticket prices will go up after May 1. Sponsor packages with unique branding opportunities are available here. Reach out to Laura Jennings for more information.
*Note: Special events are subject to change.
Chapter and affiliate events are listed as a courtesy to AILA conference attendees and the chapters and affiliates hosting those events. AILA has no responsibility for the organization or management of those events, including but not limited to health & safety protocols related to COVID-19. Anyone attending a chapter or affiliate event assumes all risks arising from such attendance. Please contact the chapter or affiliate for more information about their events.
Visit These Pages For Detailed Information: